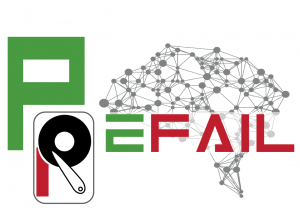 Project
PREFAIL
Project Number

957149 

Investigator(s)
Dr. Nicolas Nicolaou (Principal-Investigator & Project-Coordinator)
Dr. Efstathios Stavrakis (Co-Investigator)
Funding

INNOSUP-02-2019-2020 

H2020
Mar 2021 - Feb 2022

URL
Type
Innovation Associate Program
Status
In progress
Summary

As the Digital Transformation of Europe, and the rest of the world, is rapidly picking up pace, the underlying physical infrastructure is similarly expanding to keep up with demand generated by over 2 billion connected computers and more than 30 billion smartphones, wearables and IoT devices. Nevertheless, Internet applications and services remain prone to inevitable hardware failures, that lead to data losses and increased maintenance costs. The primary problem lies with the cost of implementing data redundancy by constantly adding expensive hardware to cater to the needs of traditional data replication approaches (e.g. by always keeping copies of a file on multiple servers).

With the assistance of an Innovation Associate specializing in Machine Learning, Algolysis Ltd aspires to extend its cloud-based storage device monitoring service (DriveNest - www.drivenest.com) with a robust state-of-the-art failure prediction engine. Reliably identifying soon-to-fail storage devices can be a transformative capability across the ICT sector, as a range of proactive data management and mitigation services can be built on top.